Throughout France, discover our luxury accomodation
Adresses exclusives has selected for you the best of luxury guesthouses in all regions of France, aiming to give you the assurance of a perfect holiday. Our luxury guest houses offer a warm welcome on arrival offering tasteful elegant and refined decor. Our Chambres d'hôtes excel due to the quality of their professional, courteous service and attention to detail.
The Auvergne-Rhône-Alpes, Provence & Corsica

Surrounded by the Rhone Alpes and Languedoc-Roussillon regions, the Provence-Alpes-Côte d'Azur region is characterized by its warm and sunny Mediterranean climate, associated with the scent of lavender and the sound of cicadas that resonate in the minds of everyone. The region, at once traditional, elegant and luxurious, subtly combines the mineral aspect of its buildings and vegetation from its land.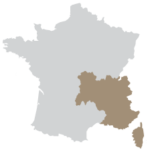 The Brittany and the Normandy Regions

The Brittany and Normandy coastline is not the only attraction in this region. The verdant richness of the land and the gray of the Breton slate roofs will immerse you in a calm, natural environment. etween the solemn atmosphere of the d-day beaches and the unmissable Mont Saint Michel, Brittany and Normandy combine scenic beauty, traditions and history.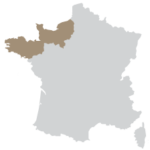 The Loire Valley

A UNESCO World Heritage site, the Loire Valley is home to 39 outstanding castles known as the "Loire Valley châteaux".
Among them is the Château de Chambord, a veritable shrine rising up in the heart of a park as big as Paris.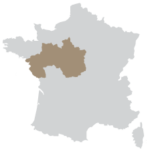 The Paris Area - The Nord-Eastern & Burgundy Regions

The Paris Area is distinguished by its prosperity, its noble nature, its historic heritage and its cultural dimension. Admire the architecture and enjoy the immoderation of the Château de Versailles. The Eastern region is full of wonderful treasures, including the famous vineyards of Burgundy. Exceptional vineyards in the heart of exceptional landscapes. Plan a visit to discover this beautiful region, which ranges from the half-timbered houses typical of Alsace, to vineyards of Burgundy and Champagne, not to mention the remarkable cathedral of Reims, where the kings of France were crowned.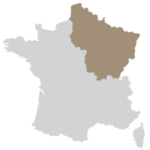 The Occitanie and the south west of France

From the high peaks of the Pyrenees to the smaller Massif Central, from the vineyards of Bordeaux to the volcanoes of Auvergne, the Southwest is a paradise with a variety of scenery. Enjoy a glass of Pomerol while enjoying the beauty of fine residences, and enjoy the fresh and sunny outdoors.